By Dr. Joe Sutherland, CEO of J.L. Sutherland & Associates, and Inaugural Director of the Center for AI Learning at Emory University
Dear valued readers,
I am both humbled and thrilled to introduce the freshly minted Center for AI Learning at Emory University, a culmination of pioneering research, progressive thinking, and a shared vision for the future.
Over the past few years, we have watched AI's transformative power reshape industries, from healthcare and finance to entertainment and logistics. As someone who has spent the better part of my career bridging the gap between academia and the corporate world, I felt a profound obligation – and opportunity – to bring the best of AI's advancements to the heart of Emory.
The Center for AI Learning isn't just about harnessing the computational prowess of artificial intelligence. At its core, it's about people: empowering students, researchers, and professionals with the tools and knowledge they need to navigate and lead in an AI-augmented world.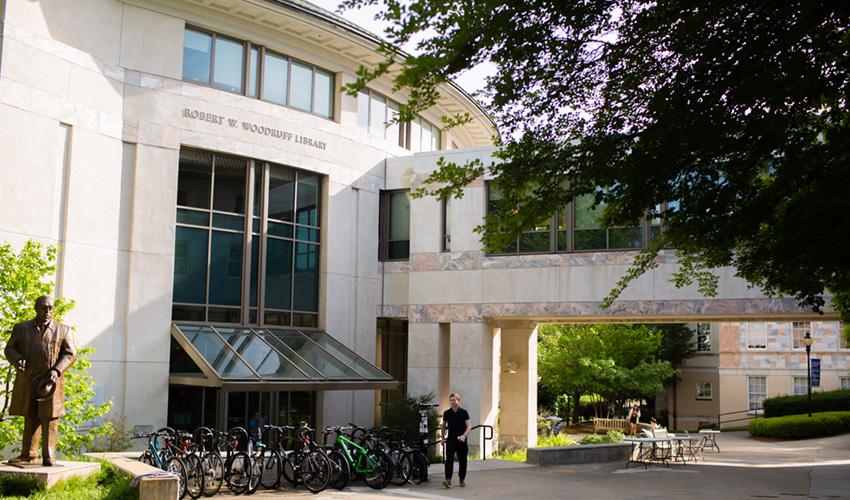 A Unique Vantage Point
Wearing the dual hats of a management consultant and a university professor has given me a unique vantage point. I've witnessed firsthand the challenges organizations face in embracing AI and the skill gaps that persist in the marketplace. The Center aims to bridge these gaps, serving as a nexus where academia meets industry.
We've tailored our programs and curriculum to cater to diverse needs. Whether you're a business leader seeking insights into AI strategy, a researcher pushing the boundaries of deep learning, or a student eager to delve into the nuances of neural networks, the Center offers something for everyone.
Collaboration & Engagement
What truly sets the Center for AI Learning apart is its commitment to fostering collaboration and engagement. The center brings several hundred faculty together to ensure our research and training remain both cutting-edge and grounded in real-world applicability.
Our doors are open, both physically and metaphorically. We invite corporations to engage with us on bespoke projects, students to participate in hackathons and internships, and academics to collaborate on groundbreaking research.
Looking Ahead
As we stand at the cusp of this new chapter, our mission is clear: to facilitate AI learning and application that resonates, empowers, and makes a tangible difference. The Center for AI Learning is more than just a hub of knowledge—it's a beacon for the future.
To our community, partners, and all future collaborators, I extend a warm invitation to join us in this exciting journey.
Let's shape the future, together.
Warm regards,
Dr. Joe Sutherland
CEO, J.L. Sutherland & Associates